Welcome back to my blog.
It's amazing when a character that was supposed to be irrelevant becomes a fan favourite, because the way the creators deal with the success shows how good they are.
A double example would be Arrow's Sara Lance and Felicity Smoak. Both of them were supposed to be one-off characters. Instead, Felicity became the second most important character of the series, whereas Sara was recasted, developed on Arrow and then brought into a spin-off called Legends of Tomorrow. The whole Arrowverse was shaped by two one-offs.
On tokusatsu, the most important and influential one-off character is definitely Ryo Asuka, aka X1 Mask.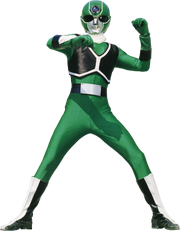 Now, someone who approaches to Super Sentai may know that, on Maskman, there's a character who serves as the prototype to the Sixth Rangers, who still have some elements of him after almost 30 years.
However, I imagine the surprise when they find out that he only appeared once and was never brought back again. The only other time Toei even acknowledged him was when they gave him his Ranger Key.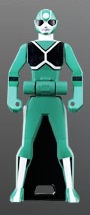 Yet, his appearance shaped Super Sentai forever, and it's thanks to him that we have Sixth Rangers now. Okay, there's also Bioman's Magne Warrior, but he at least appeared twice for a little arc. Instead, a character who only appeared for one episode influenced the franchise as a whole.
Wait, maybe I could write about Magne Warrior, tomorrow.
See you, next time, here, on the Empty Blog!